Welcome to Child Nutrition Services!

The Nutrition Services department is made up of a team of food and nutrition professionals that are dedicated to students' health, well being and their ability to learn. We support learning by promoting healthy habits for lifelong nutrition and fitness practices.

Now accepting 2016-17 online applications!
To access Rocket Scan Online Meal Applications in English and Spanish please click on the link below: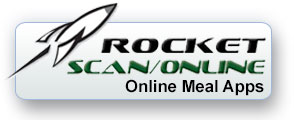 https://ycjusd.rocketscanapps.com
Buy 18 meals, get 2 free!

Breakfast
Elementary Schools:
Paid Student $1.00 (Non-Student/Adult $2.25)
Middle Schools:
Paid Student $1.25 (Non-Student/Adult $2.25)
High School:
Paid Student $1.50 (Non-Student/Adult $2.50)
Lunch
Elementary Schools:
Paid Student $2.10 (Non-Student/Adult $3.00)
Middle Schools/High School:
Paid Student $2.60 (Non-Student/Adult $3.50)