Pre-Payment Options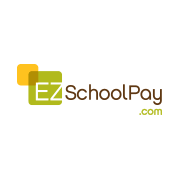 These instruction will tell you how to place money on your child's account to pay for A La Carte items such as water, second meals and the middle and high schools other selected snack items (such as chips, low fat cookies) It is simple by using our third party payment partner EZSchoolPay. The online payment option is a quick and secure way to deposit money to your child's meal account by using a debit or credit card. Please be aware that the first 7 days of school we may not be offering the selected snacks at the school sites.
What You Need to Register
Email Address

The name of your school district

Your student's ID number (obtain from your school)
How to Register
Go to www.EZSchoolPay.com

Create an account by clicking "Parents Register Now"

Complete the parent registration form (you must complete all fields with a red asterisk

*

)

•

To search for the school district name, click on the

BLUE MAGNIFYING GLASS

. A pop-up window will appear.

•

It is only necessary to search by entering information in one field. For example, search by city, state

or

by district name. It is not necessary to complete all fields to search for your district.

To search by district name, type in the first 4 letters of your district in the "District Name" field, then click on the

BLUE MAGNIFYING GLASS

. Your district's name will be displayed; simply check the box for your district and click on the green link USE SELECTED DISTRICT AND CLOSE at the bottom of the pop-up window.

Check the box to verify you have read and agree with the Terms of Use.

Click SAVE

Once you register, an email will be sent to the address provided. You must go to your email and click the link provided in the email from EZSchoolPay.com to validate your account.

Once your account is validated, you may now start using your EZSchoolPay account.
Have questions? Please contact the Child Nutrition Office @ 909.797.0174 x 5859
Online Payments
________________________________________________
¡Visite http://ezschoolpay.com para comenzar!
Esta hoja de instrucciones le dirá cómo depositar dinero en la cuenta de su hijo/a para pagar por artículos A La Carte en la secundaria y preparatoria tales como agua, comidas alternativas y otras botanas seleccionadas (tales como papas fritas, y galletas bajas en grasas) Es muy simple al usar nuestro socio de pago EZSchoolPay. La opción de pago en línea es una manera rápida y segura para depositar dinero a la cuenta de comida de su hijo/a al utilizar una tarjeta de débito o de crédito. Tome en cuenta que los primeros 7 días de escuela tal vez no ofreceremos las botanas seleccionadas en los sitios escolares.
¿Qué necesita para registrarse?
Correo Electrónico

El nombre de su distrito escolar

El número de Identificación de su estudiante/s (obténgalo de la escuela)
¿Como registrarse?
Visite www.EZSchoolPay.com

Crear una cuenta al dar click en "Padres registrarse ahora"

Llene el formulario de registro (debe llenar todos los campos con asterisco rojo

*

•

Para buscar el nombre de su distrito escolar, dar click en la

LUPA MAGNIFICADORA AZUL

. Aparecerá una ventana emergente.

•

Solamente es necesario buscar al someter la información en un campo. Por ejemplo, buscar por ciudad, estado

o

por distrito escolar. No es necesario llenar todos los campos para buscar su distrito.
Para buscar por nombre de distrito, escriba las primeras 4 letras de su distrito en el campo "Nombre del Distrito", siguiente dar click en la LUPA MAGNIFICADORA AZUL. El nombre del distrito deberá aparecer; Solamente revise la caja de su distrito y seleccione el enlace verde USE EL DISTRITO SELECCIONADO Y CIERRE en la parte inferior de la ventana emergente.
Revise la caja para verificar que ha leído y aceptado los Términos de Uso

Seleccione GUARDAR

You must go to your email and click the link provided in the email from EZSchoolPay.com to validate your account. Una vez que se registre, se le enviará un correo electrónico de EZSchoolPay.com a la dirección proporcionada.

Una vez que su cuenta sea verificada, puede comenzar a utilizar su cuenta de EZSchoolPay.
¿Tiene alguna pregunta? Póngase en contacto con la Oficina deNutrición Infantil @ 909.797.0174 x 5859
Pagos en línea
Send Check or Cash
You can always bring money personally or send it with your student. Please place it in an envelope marked clearly with your student's name, their ID #, their teacher's name, the $ amount and the check #. Turn in prepaid deposits to the cafeteria cashier(s) or school office.


If you choose to bring money to school personally or send it with your student, please put it in an envelope clearly marked with the student's first and last name, their ID #, their teacher's name, and the amount enclosed.